Fusion is a multi-discipline consulting practice assisting entrepreneurial businesses and private clients by delivering an end to end solution throughout their business journey.
Fusion crafts client solutions using its in-house team of highly skilled consultants with a diverse range of expertise within International Taxation, Company Accounting, Digital Marketing, IT Strategy, Business Advisory and Legal Services ensuring a joined up approach and seamless client experience.
Challenge
assumptions
Think
creatively
Engage
everywhere
Scrutinise
everything
Approach
At Fusion we believe in Total Client Satisfaction. It is at the heart of everything we do.
Our experience in the service sector means that whether you are a High Net Worth Private Client or a Owner-Managed business, we'll be transparent, professional and take the time to listen to your needs and understand your objectives.
We have experienced the challenges of growth ourselves. Our clients often start their business lives in a small way, and grow over time into dynamic enterprises.
We want to build a relationship with you. We can share our hard-won experience and offer you valuable advice so you can avoid the pitfalls of business that catch so many. There are both business and personal challenges along the way, but by having a close relationship we can help turn your ambition into reality.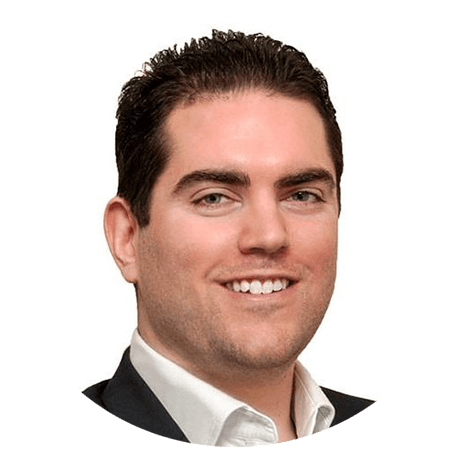 Adam
Maurice
Co-Founder
Adam is a proven Entrepreneur, successfully developing and managing companies since the age of 17.
Adam has over 15 years' experience in the IT sector working with industry leaders including BT and Microsoft before starting his first venture.
A natural leader and decision maker, Adam drives results and new ideas by unleashing his creativity, always thriving on accountability in performance oriented environments.
Adam's experience within the fast paced technology sector has provided him with the expertise to craft efficient and effective processes, taking direct responsibility for results and deliver excellence that defined new industry benchmarks.
In 2000, Adam founded The Internet Group, spearheading its evolution from a start-up to a mid-size Managed Services Provider. It's success was based on outstanding talent, passionate service delivery and strategic acquisitions, achieving consistent year over year growth.
Adam successfully sold The Internet Group after 15 years in the business. At the point of exit, the processes put in place mean the company continues to grow. Its contracted revenue year on year is considered industry leading.
Adam now specialises in providing Business Strategy, Business Transformation and Virtual IT Director services to businesses internationally.
Mitch
Young
Co-Founder
Mitch is a Tax specialist with a difference. His vast knowledge and entrepreneurial mindset mean he relishes the opportunity to help his clients resolve any tax issue, no matter how difficult it may seem.
Mitch has also had huge success on Social Media and was voted Number 1 Most Influential Person in Finance 2015 in Economia. He shares his strategies and techniques with clients to help them replicate his success in their industry.
Mitch brings his expertise in Tax and Social Media to clients at Fusion.
Tax
Mitch's experience as a Partner at a medium-sized firm of chartered accountants, places him perfectly to provide insightful specialist advice to clients on Personal and Corporate tax planning. He focuses in particular on Property taxation and serving owner-managed businesses.
Mitch has achieved many accolades throughout his career, including:
• Taxation – Rising Star of the Year Finalist – the Gold Standard of Excellence in the UK tax industry.
• Appointed Tax Partner at the age of 29. • Featured in The Times, The Independent, The Daily Express.
• Economia 2015 – Voted Number 1 Most Influential Person on Social Media for Finance.
Social Media
Mitch has developed an authoritative profile and a loyal following on Social Media, both through Twitter (@mitchthetaxman) and on his mitchthetaxman.com blog.
At Fusion, Mitch advises businesses on how they can replicate his social media success. He offers strategic consulting advice and in-depth training on effective implementation to drive the growth of his clients Social Media channels.
Mitch is passionate about helping people and is extremely personable. He developed his own client base through extensive business networking and chairs a local networking organisation.
Mitch is also authorised by the Football Association (FA) to conduct intermediary activity on behalf of Players and Clubs playing in England.
How can we help?
If you want to find out how we can help you, or if you have any enquiries, contact us to let us know and we'll be in touch.