WE ARE FUSION LAW
Corporates – whether public or private…
Corporates – whether public or private, large or small – and those who invest in them need law consultants they can rely on in today's fast-moving market. Our expert team provides smart, commercial advice, helping you to minimise threats and maximise opportunities.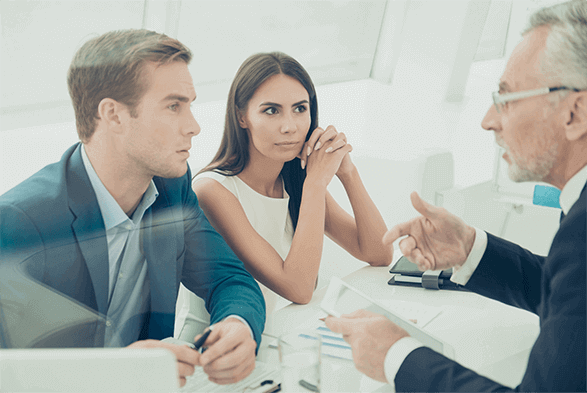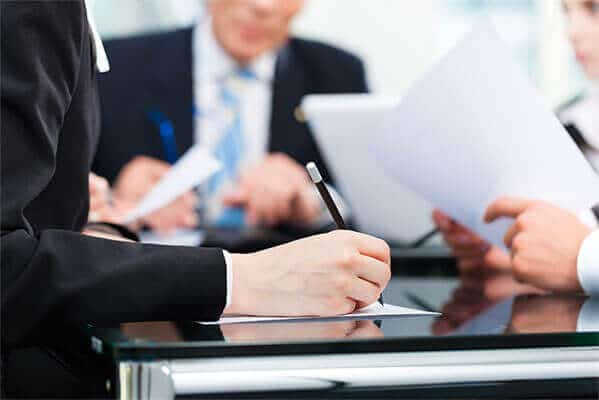 Disciplines
Click to expand and find out how we could help your company in this area
Mergers acquisitions and disposals
Buying or merging with another business allows you to capitalise on your combined strengths to compete in the market. We specialise in the legal process regarding buying, merging or selling a business.
For buyers of a business and mergers, this would involve us carefully going through a legal due diligence procedure involving obtaining answers to a legal due diligence questionnaire that we would prepare on your behalf and send to the sellers or the sellers' solicitors. Once we get the answers required from the sellers and the legal documents, we will advise you on the risks and liabilities of the business you are about to purchase. The legal documents we would analyse on your behalf would include but not be limited to employment contracts, staff handbook/procedures, terms and conditions, SLA's (Service Level Agreements), contracts with third-party suppliers and any credit or loan agreements. We would also analyse whether or not the business has any litigation or pending litigation claims against it or whether or not the business has any litigation or claims it is looking to bring or has brought. If you are buying a business or merging with another business then it is vital to understand what you are getting yourself into – you will need to know what contracts you are tied into and the debts the company may have.
For sellers of a business and mergers, we would provide the buyer with answers to their legal due diligence questionnaire or any questions the buyer may have about your business. We would work with you on ensuring that you give the best possible answers.
Once the due diligence process is complete, you will then need to enter into a Share Purchase Agreement (SPA) to contractually agree terms for the purchase and the sale of the business in question. We will either draft the Share Purchase Agreement for you or advise you on any Share Purchase Agreement that you may receive. We will consider all the relevant factors during he due diligence process or if any due diligence process is not complete, we will advise you as to the terms of any warranties or indemnities along with any of the other clauses within the agreement.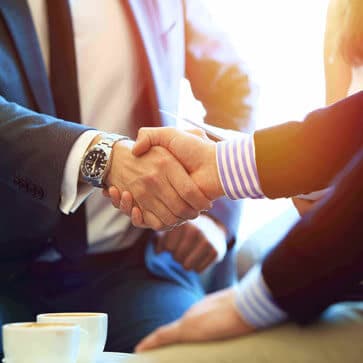 Articles of Association
When starting a business, it is important that the purpose of the company and the duties and responsibilities of its members and directors are recorded clearly. The Articles of Association of the company is an important document that is filed with Companies House.
Quite often you may not want to rely on the Model Articles of Association because relying on the default Model Articles rather than a bespoke document may not capture how you want the company to be governed.
The Articles of Association captures the voting rights of the company's directors and the responsibilities of each director in relation to the company.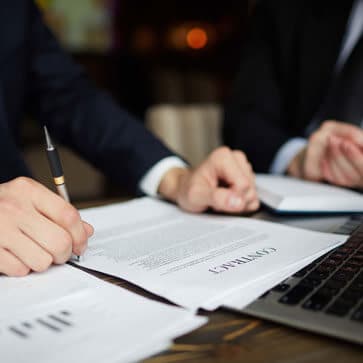 Joint Venture Agreements
Quite often, individuals will want to enter into a Joint Venture Agreement or a Joint Venture Partnership to achieve a common business objective.
We have experience in drafting joint venture agreements in various industries – and we are able to cover all the necessary provisions to achieve your commercial aims and objectives. We will ensure the agreement meets the commercial principles of fairness and completeness.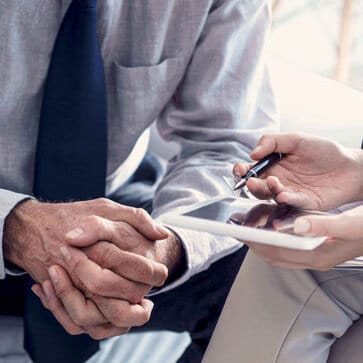 Commercial property sales, leases development and management
We are able to assist developers, investors and lenders through the legal complexities of building and land acquisitions and disposals. We work closely with landlords, navigating through the typical regulatory obstacles that arise and safeguarding their interests, as well as working alongside businesses of all sizes and at all stages of their commercial journeys, providing guidance through every aspect of selling, buying or letting premises.
We are able to help draft lease agreements, licenses to occupy and commercial property transactions during a merger or acquisition of a business.
Our commercial property law consultants offer sophisticated expertise across all aspects of corporate acquisitions, ranging from highly complex takeover transactions through to smaller private deals, joint ventures, management buyouts and share buybacks.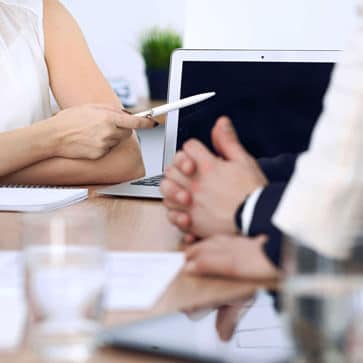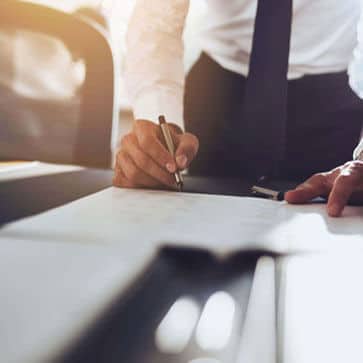 Shareholder Agreements
If you are obtaining shares in a company or setting up a company with multiple shareholders (more than one shareholder) then we believe it is vital to have a properly drafted Shareholders Agreement in place. It is vital because you need to do what you can to properly record the agreement that you have in place in relation to your shares. For example, if a third-party or a business wants to purchase the company then it is important for majority shareholders to have drag-along clauses in place so that they are able to drag along minority shareholders to sell with them.
You may need to draft a Shareholders Agreement that has multiple investors investing in your business. We can help you create a cap table for your start-up and work with you to make sure that the investors are commercially satisfied with the Shareholders Agreement that you have put forward for them to consider.
We can also help investors that have received a Shareholders Agreement for a business or a start-up by guiding the investor through the process and advising them on particular clauses within the agreement. We have previously acted for large angel investors, venture capitalists (VC's) and crowd funding platforms when a business is looking to raise funding and require advice on the legal process involved for raising funds and drafting up a Shareholders Agreement.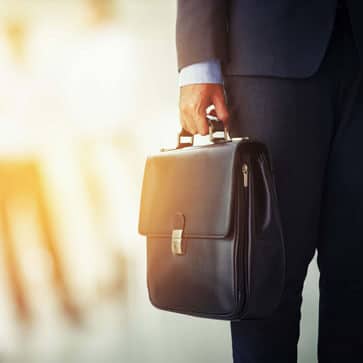 EMI (Enterprise Management Incentive Scheme) Share Option Schemes
EMI Share Option Schemes are a tax-efficient way for employees to benefit from receiving shares in a company.
If you work for a company with assets of £30 million or less, it may be able to offer Enterprise Management Incentives (EMIs).
Your company can grant you share options up to the value of £250,000 in a 3-year period.
You won't have to pay Income Tax or National Insurance if you buy the shares for at least the market value they had when you were granted the option.
If you were given a discount on the market value, you'll have to pay Income Tax or National Insurance on the difference between what you pay and what the shares were worth.
In order to set up the EMI scheme, we can draft your option scheme rules in the form of an agreement between the company and the employees.
We have a set-approach for EMI Scheme registration by following these steps:
1. obtaining advance assurance from HMRC;
2. producing the option scheme contractual documentation;
3. agreeing a current share valuation with HMRC to determine the exercise price;
4. registering the EMI Scheme online;
5. sending notification of the grant of the EMI options to employees/HMRC as appropriate;
6. submitting the EMI scheme returns as appropriate; and
7. signing the EMI agreement.
We can help with the whole EMI Scheme process from start to finish covering all the above steps.
The price of the shares under the option are fixed when the options are granted and this is notified to HMRC.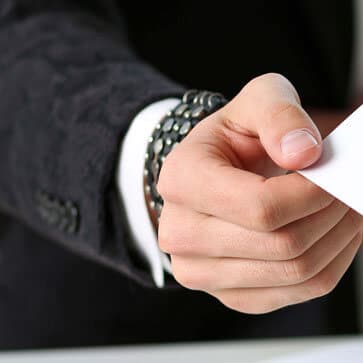 Partnership Agreements
We are able to draft complex Limited Liability Partnership agreements –in an LLP business structure various commercial objectives are required to be met, such as what happens in relation to the capital contributions and the drawings, what is the share of profits for each partner in within the LLP framework. It is these questions that help secure a strong LLP agreement that has no ambiguities.
We are able to also draft general partnership agreements between two separate individuals and have particular expertise in this area.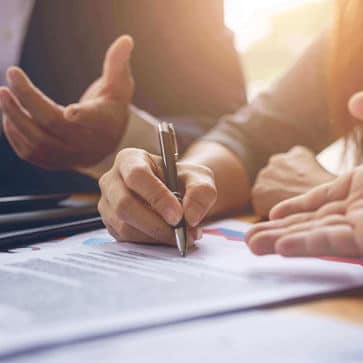 Share buyback agreements
We can help draft share buyback agreements between an individual and a company if a company wants to buyback the individual shareholder's shares. Of course, the company must be in profit before entering into such an arrangement.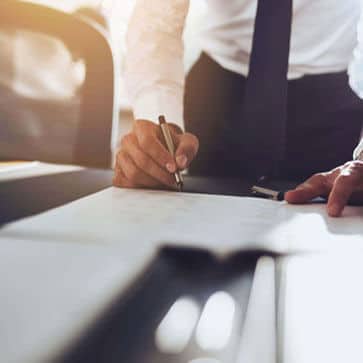 Sale or Purchase of Shares in a Business
If you are selling shares or purchasing shares within a business then we can help you with the drafting of Stock Transfer Forms, Board Meeting Minutes and Written Resolutions.
We can also help advise you of the process involved in selling or purchasing shares. Quite often this may involve us or our partner firms assisting you with Share Valuations so that you understand the market value of the shares that you are purchasing – to help you understand if you are getting a good deal when selling or purchasing the shares of the business. Share valuations can take a number of different forms, including EBITDA (Earnings before interest, tax, depreciation and amortisation), discounted cashflow, and net asset values. We can help advise you of the best form of share valuation.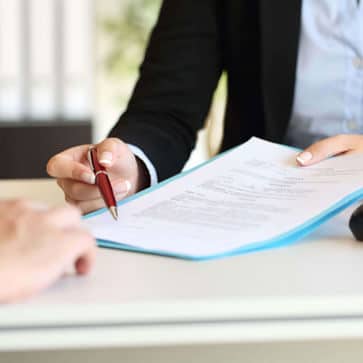 Share Option Schemes
Share Option Schemes are a useful way to provide employees and/or self-employed independent contractors with equity/shares that either vests over a period or at an event such as the sale of the whole company.
Share Option Schemes can incentivise staff, employees or consultants to commit themselves to the company or reach certain targets before they are awarded with equity or shares in a company.
If you want to grant share options to any individual in relation to a company or business, then we can help you draft a Share Options Agreement and Scheme Rules.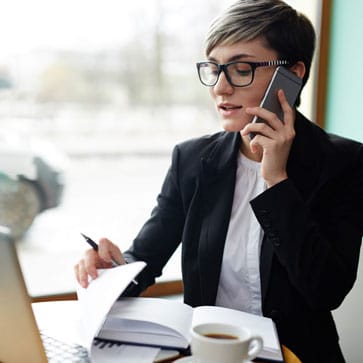 Loan Agreements
Whether you wish to provide a personal loan to another individual or if you are a business that wants to give a loan to another individual or to another business, we can help you draft and construct a loan agreement or a facility agreement. We will go through your commercial objectives and work with you to draft clauses relating to drawings, interest, repayments and what happens in the event of a default. We can also help advise you of the best process to follow between the borrower and the lender.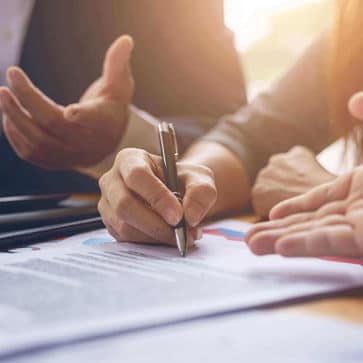 Global transactions
We are able to work on high-level complex global transactions between businesses located in various countries. We can help you complete a merger or an acquisition of a business if you are based outside of the UK and we have previously assisted clients in New York, Toronto, Dubai, Qatar and Mumbai. We are truly global when it comes to international corporate transactional work and we can work with our international partners to ensure that legal compliance across the board is carefully thought about.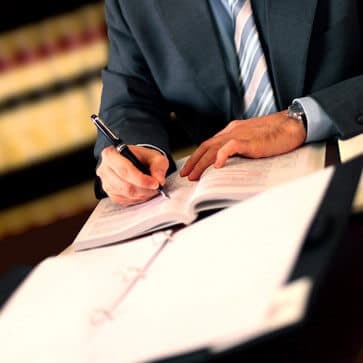 Tax Planning
We work closely with our in-house tax experts to provide you with expert legal tax advice to help you plan and manage your tax affairs better.
We have particular experience in SEIS (Seed Enterprise Investment Scheme) and EIS (Enterprise Investment Scheme) backed investments.
The Seed Enterprise Investment Scheme (SEIS) is one of 4 venture capital schemes.
SEIS is designed to help your company raise money when it's starting to trade. It does this by offering tax reliefs to individual investors who buy new shares in your company.
You can receive a maximum of £150,000 through SEIS investments on which investors can claim relief. This:
includes any other de minimis state aid received in the 3 years up to and including the date of the investment – any excess won't qualify for SEIS
will also count towards any limits for later investments through other venture capital schemes
There are various rules you must follow so that your investors can claim and keep SEIS tax reliefs relating to their shares.
Tax reliefs will be withheld, or withdrawn, from your investors if you don't follow the rules for at least 3 years after the investment is made.
We can help guide you through either the SEIS or EIS process by providing advice and offering assistance to help you become setup to provide this tax advice.
How can we help?
If you want to find out how we can help you, or if you have any enquiries, contact us and we'll be in touch
Contact Us